Business Ideas in Nepal
While Nepal is the least developed and landlocked country, the economy relies on small Nepali businesses. So, we have come up with new profitable business ideas in Nepal that you can start with a very low investment.
Most of the business ideas in Nepal mentioned in this article can be started with a minimum amount not exceeding a lakh.
In a country like Nepal, we see that youths aim to start their own startup businesses with less capital while seeing absolute satisfaction from what they do.
A profitable business in Nepal requires startup business ideas, creativeness, hard work, patience, and passion. So, most people desire to be perfect entrepreneurs and start their own businesses but lack business ideas in Nepal and the way to get started. Most of Nepal's entrepreneurial ventures and startup businesses are begun as small businesses with low investments but are highly profitable business ideas in Nepal.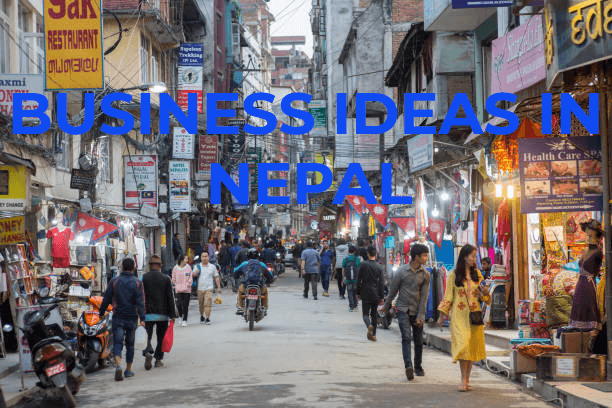 Highly profitable business ideas in Nepal To Start with a low investment
Nepal is a landlocked country located in southern Asia. It has an area of 147,181 square kilometers and a population of approximately 29.1 million people. The official language is Nepali, spoken by about 44% of the population. The main religions are Hinduism (81%) and Buddhism (9%).
The business sector in Nepal is gradually growing, with several opportunities for new and innovative business ideas in Nepal. Nepal has many untapped markets, including tourism, agriculture, and manufacturing. In addition, the country has a young population and a growing middle class.
Despite of, great business opportunities here in Nepal, there are many challenges that business owners and startups in Nepal face, including a lack of infrastructure and limited access to capital. However, there are also many opportunities for entrepreneurs in Nepal. If you are interested in starting a business in this fascinating country, here are some business ideas in Nepal to consider:
Incense manufacturing
Incense manufacturing is one of the best manufacturing business ideas in Nepal as incense is used in religious ceremonies or daily worshipping. Hindus and Buddhists require it, but there are differences between incents used by the two groups of people. To start an incense business, you can make a small investment, then gradually produce all forms of different scented sticks so that you may capture your market share.
Candles
Candles manufacturing is another growing business ideas in Nepal that can be done at a minimum investment and is also a great manufacturing business idea in Nepal. Candles used to be in demand because of load-shedding. But now, with the end of power shortages, there isn't much need for them anymore, so Candles business is dying out a little more every day.
Candles' business was thriving up to a few years ago. Nepal would face load-shedding for hours, more in the winter months. A city like Kathmandu met 22 hours of power outages per day during this time – people had no choice but bought candles to light their rooms.
Nowadays, there is little demand left as residents have access to electricity 24/7 courtesy of recent infrastructure overhauls and efforts from our government; however, one can still make money selling decorative candles on special occasions such as birthdays through fragrant candles. Shops around town."
Noodles
Nepali people are obsessed with momo and Chowmin, so there is no shortage of restaurants serving these popular snacks. This is the evergreen and profitable business ideas in Nepal. If you want to start a business in the noodle industry by making Chowmin noodles, it's good news! There are already many small-scale factories locally producing quality ingredients like flour needed for the recipe; all you need now is some marketing efforts.
Pickles and Jams
The Nepalese are enthusiastic about their pickles. Many of them eat it with every meal, whether that be breakfast, lunch or dinner – as well as snacking in between!
There is a huge demand for different pickled vegetables, and making your factory can put you on the road to success at only a minimal cost. You should focus on what kind of variety you want to make – like chilli peppers, raw mangoes, cucumbers, radishes, and mixed veggies?
Another area that would help strengthen sales could be digital marketing: there are plenty of other factories out there already, so try focusing more around this area when getting started, but don't forget production either because without producing these tasty treats, then no one else will get a taste test. Yours too!
Fruit jam is another way you can make different products. It will give your customers more options and help increase the amount of money they spend on each visit to your store. These are the evergreen business ideas in Nepal that you can start from your home.
Highly Recommended Business Idea In Nepal
Plastic bag alternatives
Plastic bag alternatives are one of the most profitable business ideas in Nepal. The government is imposing strict rules to discourage plastic bags, as they have a substantial environmental impact. It takes many years for these items to decompose, and there are alternatives such as paper or cotton that can be used instead.
Plastic bags are a staple in Nepali groceries and can harm the environment. Luckily, there is an alternative: paper or jute bags! There are also cotton ones for those who want a more classic shopping bag feel. You should research as many options for this business venture before deciding on one yourself- some will do better than others depending on where they're sold (cities vs. rural areas). Good luck with your new sustainable business ideas in Nepal!
Soap and detergent
This is a highly trending manufacturing business idea in Nepal. There are many opportunities to start your soap and detergent business in Nepal. You need to create a plan of action for the most effective way to go about it, but once that is ready, all you have left is execution. Start with small-scale production; gradually expand as needed based on demand/customer satisfaction levels.
Creating product variety like organic soaps or bathing bars opens another avenue for consumers to want more choices.
Online Shopping / E-Commerce
These days, technology has revolutionized many things in our lives. It's changed how we work and acquire knowledge and affects how business organizations make their sales. Nowadays, they can use an electronic selling method more efficiently than a traditional one because of the rapid growth in Internet usage. This new technological trend allows them to sell directly from websites which helps eliminate the need for physical space while increasing accessibility at the same time.
Online bakery Shop/ Online Cake Delivery
Like a cake and bakery shop owner, you are in the business of providing high-quality desserts. You can do this by serving various flavors and offering top-notch delivery services to your customers. As soon as people realize that they will receive delicious cakes at low prices with free delivery, it is sure that more and more Nepalis will buy from you!
Videography
Videography is one of the trolling business idea in Nepal. The videographers in Nepal make good money starting from 50 thousand and with a one-time investment.
In Nepal, a thriving small business, videography has a huge potential. It is an art where a video creator should know about lighting, sound, and camera operation. Hand-eye coordination knowledge and steady grip are essential for smooth footage creation.
A videographer can create visual presentations for corporations, record special events or celebrations, including weddings and ceremonies, and create functional program videos. They also have the option of editing by using software on their own. Gradually they will be able to grow in this career by developing a workplace such as television or advertising agencies, which is why Videography is a fantastic business opportunity for youths in Nepal.
Much more personally engaging than just stating facts about what one could do with a degree in video production
Photography
Being a professional photographer is an art that requires mastery of the tools and understanding of light, setting, and people. They should capture moments in their camera with hidden meaning for others to understand through just one photo. There are many types of photography, such as sports, nature, or the street; each shows us something different about what we are and where we live.
Photography is one of the popular career choices that people dream of becoming professionalized in. This is one of the best profitable business ideas in Nepal that anyone can start with a month of training.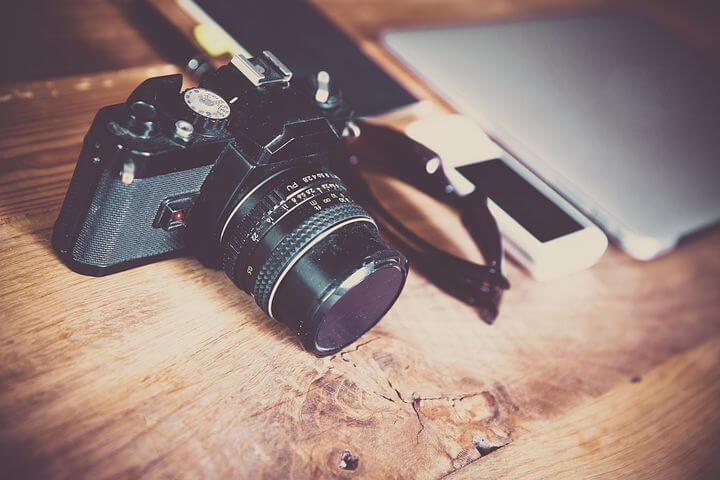 With the web being such an image-heavy place, it's no wonder that photography has become so extensive and useful for business purposes. If you want to start your own Photography Business in Nepal as a freelancer, there are many industry segments available to work with; like weddings or graduations, just name it! There may also be opportunities to work exclusively within specific fields where creativity can flourish (i.e., artistic photos). And don't forget about uploading all those beautiful shots onto related websites and promotional materials!
Online Training
Through online training, people can learn about a wide range of topics efficiently. They are not bound to their physical location or time and distance. It is best for busy schedules because it allows us access to constant updates with new developments within the technology field and other subjects we require learning about constantly due to how fast-paced our world has become today.
The best part of online training is learning at your own pace. You don't have to go back and forth between work, home, or school, so it's flexible in time commitment. This will allow you to earn more money from a side gig and enhance your knowledge of the subject matter, which increases marketability when looking for jobs later down the line!
Software Reseller
A software Reseller is a company that typically purchases IT products or services from the manufacturer, distributor, or service provider for reselling to its customers. It acts as an intermediary between companies and their customers by creating and distributing software while fulfilling customer orders by selling said software. It operates within industries such as CDW, Insight Softchoice, SHI, and SOFTWARE-ONE. Software resale may offer additional services, including asset management and product fulfilment. This is the best business in Nepal for startup companies.
Business Directory
A business directory is a great business idea in Nepal to boost profits for any company, and it can be started with low investments in this digital age. There are only a few business directories in Nepal. So, this is one of best profitable business ideas in Nepal that you can start with a minimum investment. You can buy a shared or reseller hosting and create your business directory for less than a thousand rupees.
Generally, a Business Directory is an online business directory where companies provide contact information such as the primary names, phone numbers, and services offered by each store or organization. Profitable Businesses in Nepal must have a significant online presence. Hence, customers can search them easily on local listing websites, giving more people access who would not usually find your website themselves.
Maintenance Shop
There are many other maintenance and repair services needed to run any business. Some common ones include building, plumbing, roofing/roof repairs, paint jobs… the list goes on! With so many types of companies out there now, it can be challenging for people to search online to find all the information they need about each class in one place.
A maintenance shop is an evergreen business idea in Nepal. Every profitable business in Nepal needs maintenance and repair services to maintain its growth; these areas cover property such as buildings including brickwork or drainage problems, among others like painting or decorating that will give an appealing appearance aesthetically pleasing with aesthetic beauty which would
Glass Handicrafts
This is a new business idea in Nepal to start. If you have a hydrogen-powered flame or gasoline, creating glass is simple. You can recycle waste into new products by using innovative designs from other sources.
It is easy, even in remote areas. You can use a hydrogen flame (from PV-powered electrolysis) or a gasoline flame used by goldsmiths to make glass products such as plates and cups. For flat lids for canned goods, you'll need recycled glass jars with either rubber rings or wax seals on top of them. This can be one of the best startup business ideas to start in Nepal.
Glass brick and glass shingle making
By transforming glass waste into valuable raw materials, it would be used to build greenhouses that are much more sustainable than polytunnel and plastic roof versions.
Water filter factory
A water filter factory is a great manufacturing business idea in Nepal that provides instructions on making ceramic water filters with local materials (clay, rice husk, and water) can be found here 74 and here 12. These allow for making a truck or rainwater clean enough, such as not possible from just chlorine/iodine alone due to algae particles in it.
Erasable notebooks for schools kids
Plastic notebooks could be used to save parents money, as they can erase the notes and use them again. This would only make a difference in one month, though.
Plastic film paper is an innovative way to save parents money on school supplies and pencils. It costs less than traditional notebooks, can be wiped clean with ethanol instead of buying new ones every month, and would pay off in a few weeks!
Plastic particleboard
This is an innovative startup business idea to start in Nepal. It is easy, and many few people are using this business idea. Using a simple method of melting plastic and pressing it together, we can recycle the waste into something new. The final product is not large sheets of material but has many small air pockets that are intentional in design. This makes for an easy-to-handle building material perfect for furniture or boxes with excellent structural integrity.,
Bamboo reinforced plastic
Bamboo fibers can be extracted from plastic film. Plastic films are obtained using trashed bags and interlaying them with bamboo fiber layers, turning the layer 90 degrees to avoid mixing materials. Although this process is complicated, it creates a sturdy material while being light-weighted compared to massive sheets made out of plastics alone. The good thing about these new products is that they don't rot like natural bamboos do because they're resistant to harsh weather conditions such as heavy rain or strong winds since there isn't any rotting going on due to moisture exposure which would normally happen without adding a protective layer over it for example varnish but instead making use of recycled trash items (trash pieces).
Producing bicycle-powered machines for agriculture
Bicycle-powered machines for agriculture is a great and new business idea in Nepal that are used on the field and can be made light enough to transport up hills, unlike motorized ones that won't have electricity.
Whether used on a field or not, the bicycle-powered machine can transport up and down hills more quickly than motorized machines. It would also operate without electricity- an exception being if there is a generator present.
Combined biogas fired / solar-powered food dehydrator
Combined biogas-fired and solar-powered food dehydrators could save energy by allowing a batch of air to saturate in humidity before exchanging it, heating incoming air with exhaust using an air-to-air heat exchanger. This device would allow you to dry foods during harvest when the sun is scarce, typically right at the beginning of the monsoon season.
This device will dry food during harvest time close to before monsoon when the sun is usually scarcer. It should save energy by letting a batch of air saturate in humidity before exchanging it and heating incoming air with exhaust air using a heat exchanger.
Electricity from pine needles
People could use pine needles to generate electricity without any harm. This process would not be dangerous, and it can cook food simultaneously!
The best electricity source for cooking food would be using pine needles (and other unused biomass) in wood/biomass gasification, then driving generators. This could also cook on the same device. There should be small intermediate storage of unpressurized carbon monoxide, but this has to have enough free space around so that a generator can run several hours after cooking is done (6-8 hours if they are going to cook twice per day). Storing more significant amounts of pressurized carbon monoxide is dangerous because even 0.05% air content will kill you with a 10% chance.
Travel agency
Many people from around the world visit Nepal to view its beauty of Nepal. So, a travel agency is always a profitable business idea in Nepal to start any time.
Register your company and open a dedicated serving point – a travel agency.
There are many benefits to opening up an office instead of having clients come directly to you or by using digital channels such as online chat, email, etc.… You will be able to meet face-to-face with customers, which is excellent for building relationships and trustworthiness in the long run. If they see someone behind their service provider (you), it'll make them feel more comfortable, thus increasing conversions.
Barbershop
A barbershop is essential for any community. People go to a hair-cutting salon to look neat and clean, achieved through a simple haircut. If you know how to cut hair, you could open your own profitable business in Nepal (with very little startup capital). There are plenty of academies in the area that will teach haircuts too.
Beauty parlor and make-up
In today's society, beauty parlors and makeup shops have become necessary for women in urban areas. They provide facials, hair styling/updos, make-ups (of different kinds), threading, etc. The high-income time of these salons is during weddings as they get the most profitable business in Nepal.
There are also opportunities to do freelancing work providing home service where you can learn the techniques from professionals at training courses or workshops organized by such companies, which impart knowledge on how to be proficient with your skills through seminars and demonstrations held at various places throughout the country before finally taking an exam whose results qualify candidates for jobs offered by employers looking out specifically for individuals equipped with this kind of specialized talent.
Renewable energy company
Renewable energy is a great option for remote areas where traditional energy sources may be unavailable or too expensive. A renewable energy company could provide a valuable service to these communities, helping to bring power and light to areas that would otherwise be in the dark. This would be a new and innovative business idea and could make a difference in the lives of people living in remote areas.
Fruit and Juice shop
The demand for milk and other dairy products in Nepal is increasing. You can join this community by opening a small shop selling ghee, paneer, ice cream, or plain milk.
In Nepal, most people are Hindu and have a sacred cow. They eat dairy products regularly. Many farmers in rural areas own cows or buffalo for milk production; with the increasing demand for these goods, you can start your own business by creating a small shop that sells different kinds of cheese like paneer and ice cream. Good luck!
Freelancing
Freelancing careers are becoming more formalized and the most demanding startup business in Nepal, and it's a trend worth following. If you have an IT background or specialize in web design & development, app design & development, and system design/development, there is plenty of room for growth here.
Freelancing is the best business idea for web developers and people who have an IT background.
The future looks bright with prospects to work in the emerging science and technology sector, focusing primarily on Kathmandu. You can start small if needed, but keep scaling up your company when opportunities arise.
Electronics repairing
Repairing electronics, like phones and televisions, is in huge demand. With the growing number of people who use smartphones or have TVs at home, there is an excellent possibility that some might damage their gadgets by mishandling them or dropping them accidentally. Repair shops can be opened, so you will become an electronic technician if you master this skill.
You may start with opening your repair shop because repairing mobile phones has gained popularity compared to television since more and more people spend time playing games on their phones rather than watching TV shows anymore due to advancements in technology for creating better picture quality on bigger screens using flat-screen TVs which make previous versions redundant today..
Food stall or restaurant
Food stalls or restaurants are among the most popular business ventures in Kathmandu. The two top-selling dishes are momo and chowmin, with sausages, fried potatoes (Pakauda), samosas, puri tarkari, chatpatey pani puri etc as other choices to suit your tastes. You can start from low investment and gradually add spaces/items for a growing space – just make sure you keep it fresh! Food must be hygienic, so people will trust what they're buying.
Grocery shop
You will find a grocery shop in every corner of town or city. The most common small profitable business in Nepal is the grocery shop. A grocery shop primarily sells fresh or preserved food and does not require any previous skills to open one; all you need is good behaviour towards customers.
You can start slowly by only selling instant noodles, biscuits, cigarettes, and confectionery items like sweets and chocolates, but then gradually add water jars as well dairy products like milk & yogurt, for example, vegetables too, into your inventory after finding a good place where it's convenient to operate from such as having access to electricity, etc., set up accordingly so that everything else runs smoothly with ease – efficiently profitable!
website flipping
There is no doubt that starting and running your own website flipping business can be a great business idea to make some extra money. With hard work and luck, you can quickly create a profitable business by buying and selling websites. Of course, some risks are involved in this type of business, so it's important to do your research and understand the market before getting started. But if you're willing to take on the risk, website flipping can be a great way to make some quick cash.
How to start a business in Nepal?
Starting a business requires dedication, hard work, and continuous learning. It's essential to adapt to market changes, seek feedback from customers, and stay updated on industry trends. Don't hesitate to reach out to experts and mentors who can provide guidance and support along your entrepreneurial journey. Here are some key steps to start a business in Nepal.
Come up With A Business Idea and Research It:
Before starting a business in Nepal, you need to come up with a business idea. Think about your interests, skills, and the market demand in Nepal. Research various industries and identify opportunities that align with your idea. For example, if you have a passion for fashion, you might consider starting a clothing boutique or an online store. Conduct market research to understand your potential customers, competitors, and industry trends. This will help you make informed decisions and tailor your business to meet the needs of your target market.
Prepare A Business Plan:
A business plan is a roadmap that outlines your business objectives, strategies, and financial projections. Start by describing your business idea, products or services, and your target market. Include details about your marketing and sales strategies, pricing, and distribution channels. Consider the resources and funding you'll need to start and run your business. Financial projections should include estimated revenues, expenses, and profitability over a specific period. Creating a business plan will help you stay focused and organized as you move forward.
Choose a business structure
There are three main types of business structures in Nepal: sole proprietorship, partnership, and company.
The sole proprietorship is the simplest type of business structure. In a sole proprietorship, the owner is the business. The owner is personally liable for all debts and obligations of the business.
A partnership is a business owned by two or more people. The partners are jointly liable for all debts and obligations of the business.
A company is a legal entity that is separate from its owners. The shareholders of a company are not personally liable for the debts and obligations of the company.
The best business structure for you will depend on your individual circumstances. If you are the only owner of your business, a sole proprietorship may be the best option for you. If you have partners, a partnership may be the best option for you. If you want to limit your personal liability, a company may be the best option for you.
Obtain The Necessary Permits And Licenses
Depending on the nature of your business, you may require specific licenses and permits from relevant authorities in Nepal. For example, you may need a trade license, tax registration, VAT registration, and industry-specific permits. These requirements vary based on the industry and location of your business. Research and identify the necessary licenses and permits for your business, and ensure you comply with all the legal requirements.
You can find more information about the required permits and licenses on the website of the Ministry of Industry, Commerce, and Supplies.
Some common permits and licenses that you may need include:
A business registration certificate
A trade license
A food safety license
A liquor license
A building permit
Register Your Business
Registering your business is essential to establish its legality and protect your rights as a business owner. In Nepal, you need to register your business with the Company Registrar's Office, which falls under the Ministry of Industry, Commerce, and Supplies. Choose a unique name for your business and complete the necessary registration forms. Prepare documents such as identification proof, address verification, and the Memorandum of Association (MOA) and Articles of Association (AOA), which outline the company's structure and rules. Submit these documents along with the required fees to the Company Registrar's Office.
The registration process is different for different types of businesses, so you should contact the Office of the Company Registrar for more information.
Open A Bank Account
You will need to open a bank account for your business. This will allow you to deposit and withdraw money, and to pay bills and expenses.
Get A Tax Identification Number
Registering for tax purposes is important for any business in Nepal. You need to obtain a Permanent Account Number (PAN) from the Inland Revenue Department. This PAN will be used for tax filings and other financial matters. Familiarize yourself with Nepal's tax regulations, including income tax, value-added tax (VAT), and other applicable taxes. It is advisable to consult with an accountant or tax professional to understand and fulfill your tax obligations. Additionally, open a separate business bank account to manage your finances effectively and maintain accurate bookkeeping records.
Get Insurance
It is a good idea to get insurance for your business. This will protect you from financial losses in the event of an accident or other unforeseen event.
Some common types of insurance that you may need include:
Property insurance
Liability insurance
Business interruption insurance
Employee benefits insurance
Market your business.
Once you have taken care of all the legal and financial requirements, you need to start marketing your business. This will help you to reach potential customers and generate sales.
Some common marketing strategies include:
Advertising
Public relations
Social media marketing
Direct mail marketing
Events and promotions
Select Perfect Location and Infrastructure:
Finding the right location for your business is crucial. Consider factors such as accessibility, target market proximity, and infrastructure requirements. Determine whether you need a physical storefront, office space, or if your business can operate online. Ensure that your chosen location complies with building codes, zoning regulations, and environmental standards. If necessary, obtain any required permits or approvals related to your chosen location.
Hire Employees:
Depending on the size and nature of your business, you may need to hire employees to support your operations. Before hiring, familiarize yourself with Nepal's labor laws and regulations. These laws govern aspects such as minimum wages, working hours, and employee benefits. Establish fair employment practices and draft employment contracts that outline the terms and conditions of employment. Adhere to minimum wage requirements and provide a safe and healthy work environment for your employees. If you plan to hire foreign employees, you'll need to obtain the necessary permits and follow the regulations set by the Department of Labor and Employment.
Build Proper Marketing Strategy:
Developing a marketing strategy is essential to create awareness about your business and attract customers. Identify your target audience and understand their preferences and behaviors. Determine the most effective marketing channels to reach them, such as social media, print media, or local advertising platforms. Establish an online presence by creating a website and utilizing social media platforms to showcase your products or services. Implement a mix of traditional and digital marketing techniques to effectively promote your business. Consider participating in local events, collaborating with influencers, or offering promotional discounts to attract customers.
Seek Professional Advice:
Throughout the process of starting and running your business, it's advisable to seek guidance from professionals. Consult with lawyers, accountants, and business consultants who have expertise in the local business environment. They can provide valuable advice on legal matters, financial planning, tax compliance, and overall business strategy. Engaging professionals can help you navigate complex regulations and ensure that you are following best practices in your industry.
Conclusion
Nepal is a developing country with a young population. The literacy rate in Nepal is about 64%. The average life expectancy is about 67 years. According to the World Bank Group, The per capita income of Nepal is about US$700. The youths of Nepal are getting into entrepreneurship more often than before. The number of internet users in Nepal is 11.55 million in 2022 as per recent research. These data highly resemble the potentiality of new business. If done with proper research and marketing, anyone can succeed with great business ideas in Nepal.
Nepal is a potential market for many businesses. Business in Nepal has many opportunities in the agriculture, tourism, hydropower, and IT sectors. Nepal has a lot of potential for agro-tourism, combining agriculture and tourism. There are many opportunities for hydropower development in Nepal. So, with great business ideas in Nepal, you can start and succeed in Nepal in a short period of time.
This blog discussed the 33 best business ideas to start in Nepal. Comment below if you have any more business ideas in Nepal that are highly profitable and can be started with minimum investment. Contact Us if you need any support or help.