E-commerce businesses have to be very creative when marketing their products. The internet has made the world a much smaller place, and customers can now find the best deals from all over the globe. This makes it harder for e-commerce businesses to stand out from the competition.
Marketing Strategies for E-commerce Businesses
There are a few marketing strategies that e-commerce businesses can use to market their products more effectively.
1. Use social media platforms to your advantage
Social media platforms like Facebook, Twitter, and Instagram are powerful tools that can be used to reach out to potential customers. Ensure you have an active presence on these platforms and regularly post updates about your products.
2. Offer attractive discounts and deals
Everyone loves a good deal! Offering attractive discounts and deals on your products is a great way to attract customer attention.
3. Make use of email marketing
Email marketing can be highly effective in reaching out to potential customers. Make sure your emails are well-written and provide valuable information about your products.
4. Invest in search engine optimization (SEO)
SEO is all about making your website more visible on search engines like Google. This is one of the best digital marketing strategies for e-Commerce businesses that can be achieved by using the right keywords and phrases on your website and in your content.
5. Pay-per-click (PPC) advertising
PPC advertising is another digital marketing strategy for e-commerce businesses that allows you to place ads on popular search engines like Google and Bing. When someone clicks on your ad, you will have to pay a certain amount to the search engine. This is a great way to drive targeted traffic to your website.
6. Affiliate marketing
Affiliate marketing is a performance-based marketing technique in which you reward affiliates for each visitor or customer they bring to your website. This is a great way to reach out to new customers and increase your sales.
7. Create compelling content
Creating interesting and informative content is a great way to market your products. Customers are more likely to buy from you if they find your content useful and relevant.
8. Use retargeting ads
Retargeting ads are designed to show ads to people who have already visited your website. This is a great way to remind potential customers about your products and increase the chances of making a sale.
9. Make use of customer testimonials
Customer testimonials are a great way to build trust and credibility. Make sure you include testimonials on your website and in your marketing materials.
10. Offer free shipping
People love getting free stuff! Offering free shipping on orders is a great way to attract customer attention.
You can effectively market your products and stand out from the competition by following these strategies.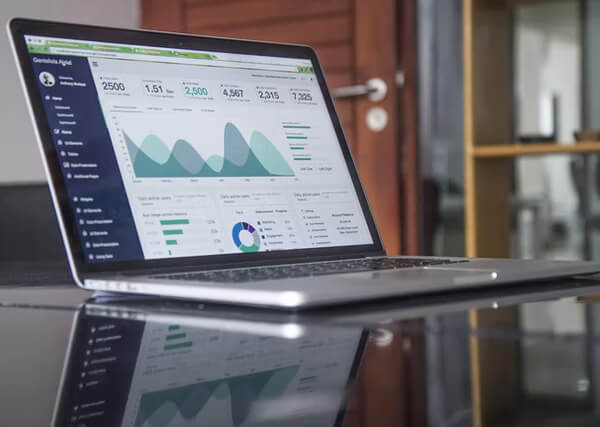 Steps in Creating a Marketing Strategy Plan for E-commerce Business
There are a few important steps in creating a successful marketing strategy for an e-commerce business.
Understanding Your Target Market
The first step is to develop a clear understanding of your target market. You need to know your ideal customer, what they want, and how best to reach them. Once you understand your target market well, you can start developing marketing campaigns and preparing a marketing funnel that will resonate with them.
The target market for an e-commerce business is typically anyone who uses the internet. This can include individuals, businesses, and other organizations.
Competitive Analysis and Research
An e-commerce business should conduct a competitive analysis to determine the strengths and weaknesses of its competition. This information can help the business identify opportunities and threats in the market.
Creating a Strong Brand Identity
Another important part of a successful marketing strategy is creating a strong brand identity. Your brand should be instantly recognizable and communicate the values and message of your company. It's also important to keep your branding consistent across all channels, from your website to social media profiles.
Develop a Marketing Strategy that Outranks Your Competitors.
A great marketing strategy can help an e-commerce business grow. We've created a step-by-step guide to offer our customers some of today's best strategies.
Regardless of your needs, our straightforward advice and easy-to-follow steps will have you build a successful e-commerce business in no time.
Set Goals and Objectives for the Marketing Campaign and Track Progress Against These Goals
Setting goals and objectives is an important part of any marketing campaign. These goals should be specific, measurable, achievable, relevant, and time-bound. Tracking progress against these goals will help ensure that the campaign is effective.
Setting goals is not enough. You should be focused on it, work hard to achieve it, and ensure that you don't possess bad marketing habits.
This article taught you how to create an effective e-commerce marketing strategy using several digital marketing strategies. There are many benefits of digital marketing for e-commerce. You should now understand the types of strategies that work best for online businesses and what steps are involved in developing your campaign. If you're ready to take action on these principles, let us know! We'll be happy to help you develop a stellar SEO or digital marketing plan for an e-commerce website by taking into account cognitive neuroscience principles like those discussed earlier. Which one of these principles has helped boost your sales? Let's talk about it below!
'