SAAS is a model of software as a service. It allows users to access and use software applications from a remote location. This type of software delivery is also known as on-demand software. The Saas model has been able to grow because it allows users to avoid the traditional problems associated with installing and managing software. Saas also allows users to pay for the services that they use.
It's probable that we'll see the number of small businesses utilizing this approach grow. Subscription services are a cheap way for them to gain access to sophisticated applications they otherwise wouldn't be able to afford. We'll also continue to see improvements in this model as providers work on making it simpler and more user-friendly, and many countries across Asia and Europe will likely lead the charge as their economies and sizes render them more attractive to investors.
In the last couple of years, there has been a large growth in the number of saas providers. In fact, according to Gartner, cloud computing is expected to be worth about $100 billion by 2015. There are many reasons why saas will continue to grow and become a major player in the IT sector. Here are some of these reasons:
1) Businesses can reduce costs –
One of the biggest benefits that businesses get from using saas is that it allows them to save a lot of money on a monthly basis. This is because they don't have to commit themselves to long-term contracts or pay for expensive hardware or software licenses. The savings can amount up to 20% every year; however the savings depend on the type of saas that is being used.
2) Access to business applications –
One of the biggest advantages of using on-demand software is that users get access to all their business applications in one place. This allows them to work more efficiently and save a lot of time. There are many different products available in the market today but some products like Zoho Corp offer far more than others. Some on-demand software also allows businesses to use popular applications like Salesforce CRM which integrates with its own software.
3) Improved collaboration –
With on-demand software, groups within an organization can collaborate more easily because they have quick access to important information at any time from anywhere in the world. On-demand software enables a group to complete a project or collaborate on an ongoing basis because it allows them to set up virtual meetings.
4) Access to applications without disruption –
Saas provides the ability for users to access their business information at any time from anywhere in the world. This means that they don't have to install software on their local computers and they can still do everything that they need using mobile devices. Since all data is stored remotely with the provider, there is no need for most businesses to make large investments in storage space locally either.
5) Improved collaboration –
With saas, groups within an organization can collaborate more easily because they have quick access to important information at any time from anywhere in the world . On-demand software enables a group to complete a project or collaborate on an ongoing basis because it allows them to set up virtual meetings.
6) Saas has revolutionized the way that software is delivered
-The Saas model has been able to grow because it provides users with many advantages over traditional models. Because they are provided as services, maintenance and support are included at no additional cost. This also makes it very easy for providers to improve existing features or add new ones without disrupting existing customers. The flexibility of this model enables businesses to pay only for what they use rather than making large capital investments upfront so all businesses can become saas providers.
7) Flexibility –
In the past, most business applications were designed for a specific purpose and could not be used for other functions. Today, saas providers offer a wide range of applications that can be customized to suit specific needs, so they don't need to use different applications for different tasks. For example, instead of using 3 or 4 separate task management tools, businesses can use one tool that can be configured in many ways to suit their individual requirements.
8) Security –
In the past, organizations were responsible for maintaining all their data and ensuring its security. Saas has made this process much simpler because it enables users to access all their sensitive information online from one central location. Data is encrypted when it leaves a user's computer before being transferred over the network and is also encrypted in storage with service providers so there is no chance of unauthorized access.
9) Low cost –
On-demand software is generally much less expensive than traditional business applications. Because companies are billed for only what they use, there are no additional costs for growth or expansion which used to be significant factors in the cost of ownership. Also, on-demand software can replace large capital investments that used to be made with local servers and storage space so businesses don't have to worry about these types of expenses anymore either.
10) Improved time management
-On-demand software has become very popular because it provides users with more effective ways to manage tasks than ever before. It enables users to quickly find information when they need it and collaborate with others at any time in virtual meetings, which would not be possible with older models.
11) Improved compatibility of data –
With the saas model, data is stored centrally on servers that are managed by service providers, which means that organizations no longer need to invest in local storage space for their business information. Data can be easily accessed by authorized users anytime from anywhere in the world on any device (computer, tablet, or mobile phone).
12) On-demand software enables applications to become more specialized
-With traditional software models, businesses had limited applications and features because it would require too many resources. However, with saas, companies can subscribe to a variety of different applications depending on their specific needs, which allows them to use only the features that they want. The flexible nature of this system also enables providers to improve the software and add new features with minimal disruption to businesses.
-This model enables organizations of any size to quickly implement applications without needing capital investments in hardware or local employees for implementation or support.
13) Saas can be used by everyone
– In the past, only large companies could afford business operations management tools because they required significant upfront costs and implementation time. However, with saas, smaller businesses have benefited from powerful applications that were once out of reach. The low cost of subscription services provides them an affordable way to manage their virtual meetings and track important real-time data, which was not possible before.
-Another advantage is time. Businesses are no longer tied to a specific location to use these resources. These days, employees are no longer required to attend local meetings because they can be virtualized and take place in real-time.
14) Saas enables users to quickly adjust applications when needed
-With traditional software programs, companies had to wait until updates were available which could take months or even years in some cases. If organizations decided that they wanted certain enhancements, it would require them to purchase new licensing agreements. On the other hand, with saas, businesses have full control over their subscription so they can quickly update or change any aspect of their service whenever necessary.
-This model also makes it easier for providers to introduce new features changes are much simpler when done at the software level.
-The saas model allows companies to test out new features without having to make a long-term commitment. If they want to cancel their subscription, users can do so at any time, which makes it much easier for them to try services without upfront costs or advanced planning.
15) Improved virtual collaboration
-Traditionally, employees were not able to work together easily because applications required too many resources and had limited compatibility with other platforms. However, with the right technology, businesses are now able to collaborate with each other easily through regular real-time video conferences even if they are in different locations around the world. This type of communication is more effective than traditional methods since it enables everyone involved in a given project to see and hear the same information simultaneously.
-This type of technology has made it much easier to manage virtual teams which can include people in different geographical locations.
-There are also other benefits that saas provide such as lower travel costs, reduced turnover rates, increased productivity, and improved teamwork.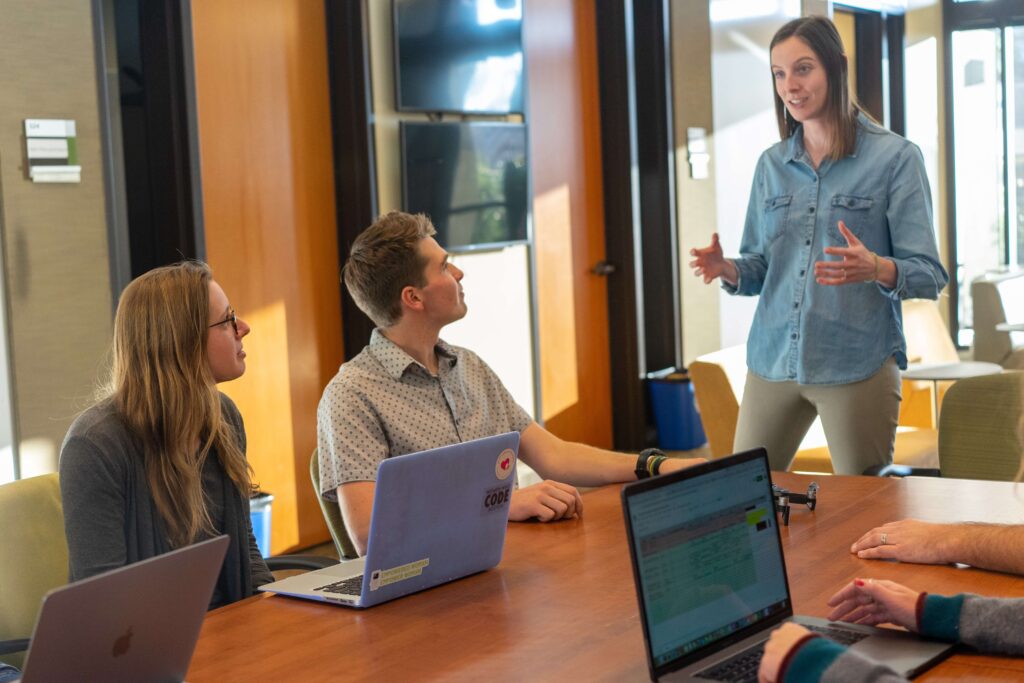 What Major Changes Can We Expect in B2B SAAS?
The b2b saas industry is constantly evolving with innovations and changes. Some of the major changes that we can expect shortly include:
1) More powerful applications
– businesses will have access to more powerful applications that can handle a wider variety of tasks. This will enable them to be more efficient and productive.
2) More specialized applications
– companies will be able to subscribe to various specialized applications that cater to their specific needs. This will allow them to use only the features that they want.
3) Improved user experience
– providers will continue to invest in making their applications easier to use and more user-friendly. This will make it easier for businesses to up and running and start using their services.
4) Greater integration
– with the rise of new technologies, we will continue to see more companies offering integrative services which can bring together a variety of different solutions under one platform. This type of technology will help organizations save time and money since they won't need to purchase multiple subscriptions or use separate applications.
5) Increased productivity
With the help of new technologies, organizations will find it easier to complete more tasks in less time, increasing their overall productivity. This is a great way to remain competitive and ensure that they stay ahead of the curve.
6) More focus on analytics
– despite its rapid growth, b2b saas still lacks the amount of data and analytics it needs to make informed decisions that can help businesses remain competitive. As a result, companies will continue to invest in better technology and resources to ensure that they have access to more information.
7) Social media influence
– This aspect of the business is growing rapidly as organizations try their best to stay connected with their customers and create better relationships. It is important for providers to focus on this aspect because it can influence company culture, improve employee productivity, and increase profits.
8) Customer experience
– customer experience will continue to be an important concept in the b2b saas industry as technology continues to evolve. This trend is expected to continue as providers work to improve their sales productivity and overall customer satisfaction.
9) More people are using smartphones
– more employees are using smartphones for business purposes which requires companies to have specific applications that can cater to these needs. This is an important trend for b2b saas providers since they need to accommodate new technology if they want their application offerings to reach the widest audience possible.
10) Integration with other software
– integration between different programs will become increasingly important as organizations continue to look for ways on how they can optimize their operations through technology. The ability of a single application on one platform being able use data from another program is vital in terms of helping businesses process information faster, make informed decisions, and achieve maximum efficiency which can help them improve profits.
11) Automation
– with the help of new technologies, businesses will soon be able to automate routine tasks which will allow them to save time and money. This is an important trend for providers since they can use this technology to increase productivity, improve efficiency, and better engage with customers.